By Maxine Slater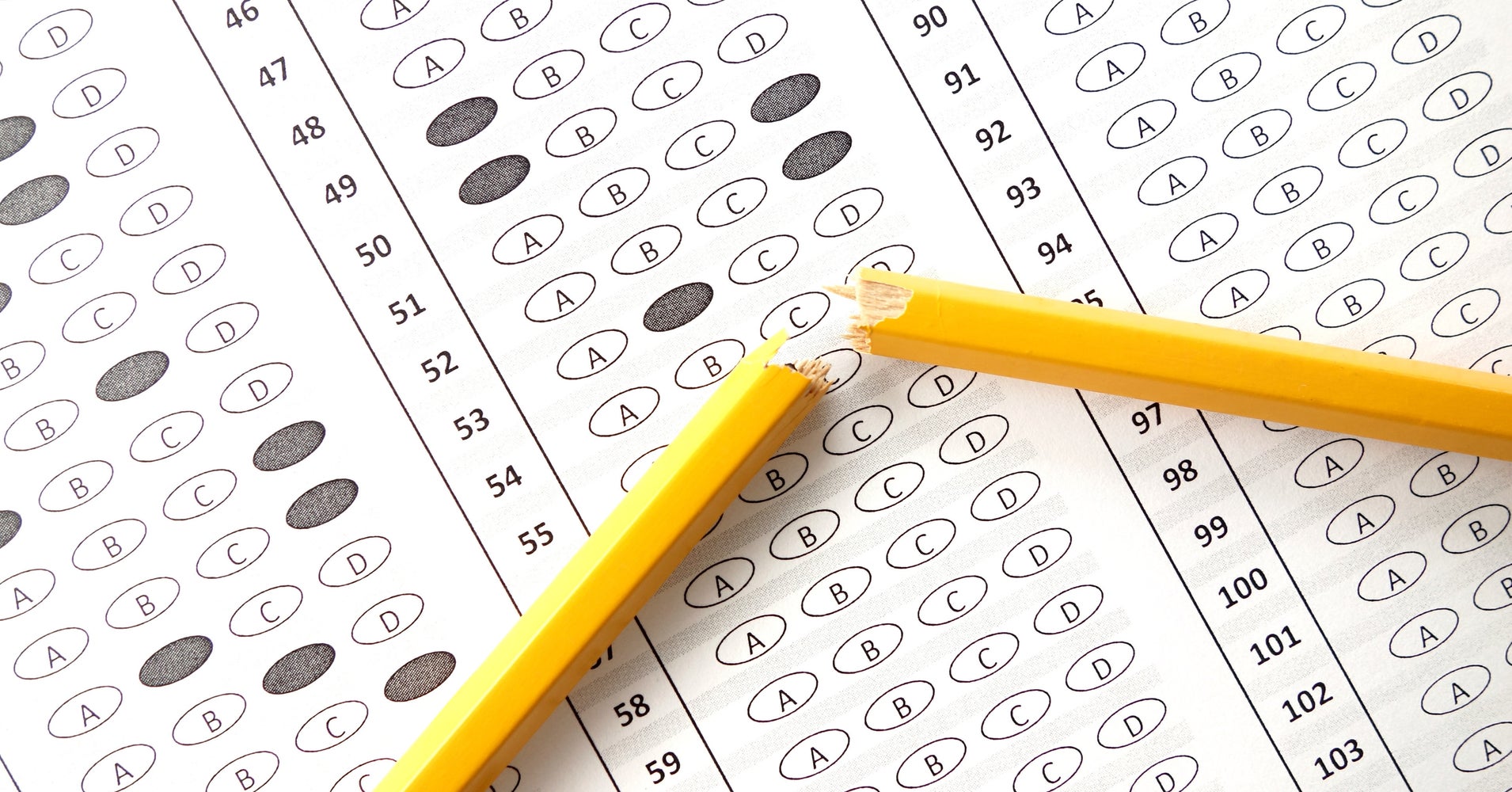 For the last three hours, my SAT had gone smoothly. The only delays were brought by anxiety-driven inquiries into how best to erase a wrongly-marked bubble, or whether the use of mechanical pencils was permitted.Yet mid-way through substantiating a lofty claim in my SAT essay, I heard a splatter, and turned to my left to find a young man, two seats away from me, covered in his own vomit. He was stooped over in his chair, spit-up clinging to his clothes, hands, and test booklet. The chairs in his vicinity had been hit as well, and the students who sat in them grew horrified at the sight of yellow posits on their clothes, water bottles, and extra calculators. Soon, I became just as disturbed, but not by the vomit itself; what truly alarmed me was my peers' ability to ignore the incident entirely and return to their tests.
For many students, the pressure of the clock superseded the wellbeing of another student. They were strangely bewitched by the test, their concentration failing to falter for even a moment. Only one student volunteered to solicit the proctor, and many test-takers ignored her pleas. While the neglect I perceived could, more favorably, be seen as strict observance of testing policies, some students failed to display even the most primitive of reactions upon witnessing the retching fiasco; a mere glance sufficed before they returned to their essays. And while I was emotionally invested in the scene, I was no aberration in regard to test-taking culture: soon, I succumbed to the clock, and found myself writing away while the scent of vomit grew more pungent and disseminated throughout the room. Although the ordeal was eventually handled, it brought to light many issues ailing our nation's test-obsessed form of student evaluation.
First, empathy is compromised in high-stakes test settings, where helping others comes second to personal success. Students in my room were willing to forgo empathy for the prospect of a higher SAT score. Some test-takers even griped about the incident, grieving suspended testing and a belated exit time while their peer sat covered in his own vomit. And when the sick boy was escorted out of the room to receive a new sweatshirt, he was met with an onslaught of glares and scowls from disgruntled students.
Secondly, testing-anxiety symptoms such as vomiting are so common under SAT conditions that they can be temporarily dismissed, if not completely ignored. On the whole, the students' reactions to the incident were apathetic. Most telling was the standard protocol by which the proctor dealt with the situation, indicating that this is a known occurrence: upon the test's conclusion, the proctor was swift to retrieve a glove and test-booklet-baggie with which she cautiously collected the boy's testing materials. I can imagine that the College Board has other gadgets and equipment stockpiled- and distributed to its proctors- in the case of anxiety-fueled fiascos similar to the one that took place in my room.
For many Beacon students, high-stakes testing can be debilitating. One student who requested anonymity said that "even hours before an assessment, [she] experiences classic anxiety symptoms: heart palpitations, rapid breathing, and an overwhelming sense of nausea." If she does not find a way to manage her symptoms by the time the test is administered, she will "severely underperform." And while she exceeds standards on project-based-assessments, and achieves great success under Beacon's sensitive PBA-consortium, these alternatives do not exist when regarding the "SAT or ACT." To complicate the matter, SAT testing accommodations–such as extended time–prove elusive for students who have anxiety.
Another student interviewed, previously confident in his college application, felt disillusioned when his SAT performance did not reflect his capability in the classroom. Unable to reach his goal score, Julian Fuchsberg, the enterprising Beacon junior, was confronted with a new impediment that psychologically "blocked [him] from seeing his college dreams come to fruition." As many good schools "put faith into standardized tests being an accurate measure of a student's ability," Julian felt "pressure to getting that perfect score–which isn't always attainable for kids who struggle with certain aspects of the SAT." To him, it is unreasonable that schools can use a "single day's testing snapshot" to assess "years' worth of education and classroom performance." Julian also noted that as test days approach and anxiety surges, many of his peers' conversations degenerate to mundane discussions of the SAT or ACT.
In addition to compromising peer-to-peer empathy and generating student anxiety, SAT and ACT testing can wage a financial war on low-income families. Each test can cost up to $70, and the cumulative sum of private tutoring or SAT classes can reach upwards of $1,000. Testing materials include calculators that can cost up to $30, posing an indirect testing expense. Students whose families cannot shoulder the economic burden are more likely to test only once, or to forgo preparation. All of this has a substantial impact on low-income students' test scores: the College Board's Suite of Assessments Annual Report in 2017 found that students who used an SAT waiver scored on average 60 points lower than those who did not.
Heeding the call to recognize more than standardized test scores, some universities have emphasized their holistic evaluation of student applications or even made their application processes test-optional. SAT and ACT requirements are changing. In 2014, the College Board announced its plans to overhaul the SAT's timed-essay component and concentrate less on vocabulary, supposedly leveling the playing fields between affluent and low-class test takers. The result was the 1600-scaled, essay-optional SAT that exists today.
While significant efforts have been made to reduce student testing anxiety and curtail the financial toll of standardized testing, some argue that merely fiddling with the design of the test is not enough to deliver substantial change. These critics propose that college admissions processes pay more attention to high school grades and teacher recommendations, and eliminate test scores from their criteria. Others suggest that standardized test scores should simply carry less weight in the process. But at least for now, SAT and ACT scores–which paint an extremely limited portrait of a student's abilities–will continue to serve as prominent markers of academic merit.
To fairly assess students, the College Board should design a more personalized, accommodating, and fitting approach to educational evaluation. If the current system is not revised, disadvantaged students will be needlessly screened out of application pools, and the SAT, or the "Scholastic Aptitude Test," will continue to belie its name.
References
1 – Roslyn Arlin Mickelson, "Segregation and the SAT," Ohio State Law Journal, Vol. 67:157, http://moritzlaw.osu.edu/students/groups/oslj/files/2012/04/67.1.mickelson.pdf.
2 – "SAT Suite of Assessments Annual Report 2017," CollegeBoard, https://reports.collegeboard.org/pdf/2017-total-group-sat-suite-assessments-annual-report.pdf.
3 – Nick Anderson, "SAT to Drop Essay Requirement and Return to Top Score of 1600 in Redesign of Admission Test," The Washington Post, March 05, 2014, https://www.washingtonpost.com/local/education/sat-to-drop-essay-requirement-and-return-to-top-score-of-1600-in-redesign-of-admission-test/2014/03/05/2aa9eee4-a46a-11e3-8466-d34c451760b9_story.html?utm_term=.9fa0dbacd1d3.